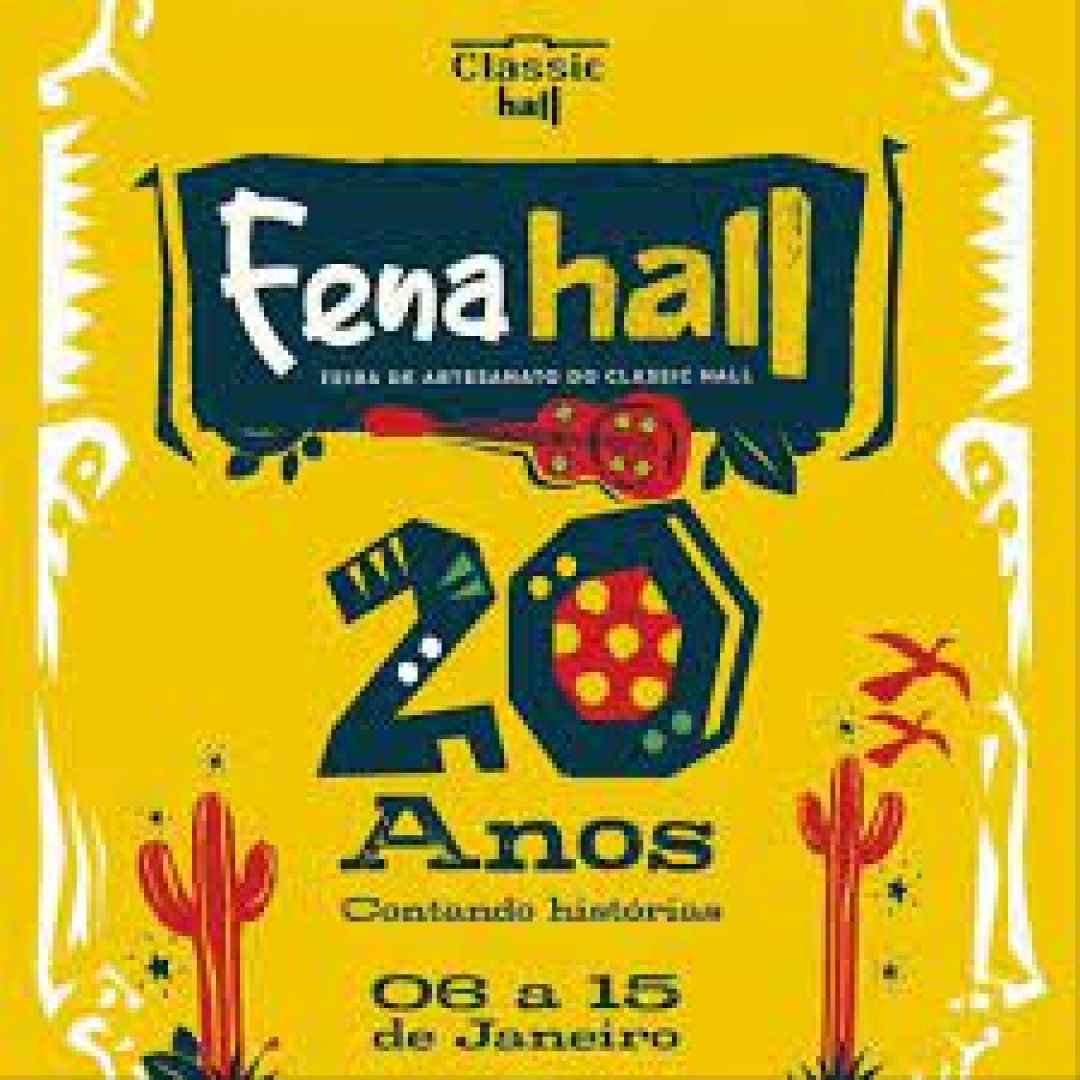 The Chevrolet Hall Handicraft Fair
Data: 06/01/2023 à 15/01/2023 | Crafts, Arts and Collections
The Chevrolet Hall Handicraft Fair brings together exhibitors from Brazil and the world.
Fenahall will make available to the public estimated at more than 100 thousand people, a structure with hundreds of stands that will carry out the sale of decoration pieces, clothes, accessories, toys and regional foods.
Visitors will be enchanted by pieces from countries such as Pakistan, Syria, India, Peru, Turkey, Indonesia, Japan, Ecuador, Chile, Istanbul, Portugal, Greece, Thailand, Russia, Bangladesh and Argentina.
In addition to the exhibitions, Fenahall will also have a program of musical attractions, there will be the presentation of caboclinhos, maracatus, dancers, frevo orchestras and shows by local artists.